Exterior Painting in Chicago, IL
The exterior of your home not only establishes the first impression you make on visitors, but it also contributes to the overall appearance of your block or neighborhood. And equally if not more important, your home's exterior provides the critical first line of defense against rain, snow, and sun, as well as flora and fauna. After all, harsh weather and clinging plant life may damage your home's structure, and they can also compromise the comfort of your interior living spaces. At Accurate Painters, we understand both the aesthetic and the utilitarian needs of your home's exterior. And knowing that flawless results demand meticulous preparation, we make sure the preliminary work, prior to painting, is done correctly. After pressure-washing, we remove failing paint, prepare the substrates, prime problem areas, seal gaps, cracks and holes. Only then does our team of professional painters take the final step of providing an excellent finish. This ensures a long-lasting, durable exterior that will continue to look beautiful for years to come.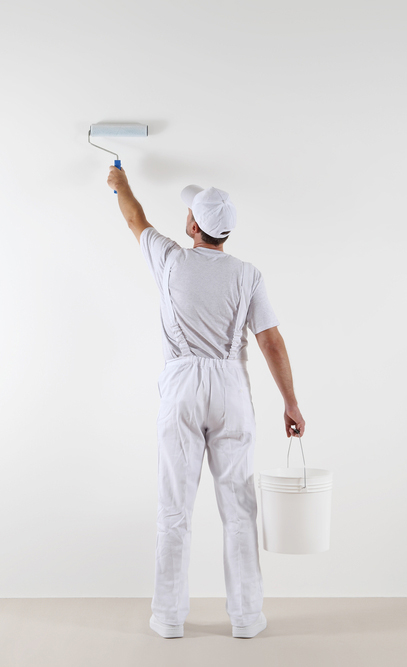 Exterior Painting: Enhancing Your Home's Aesthetics and Protection
Our exterior painting services are designed to bring new life to your residential or commercial property. We understand that the exterior of your home is your first line of defense against external factors such as weather, sunlight, and pollution. Therefore, using only premium quality paints and materials, our experienced painters will ensure that your property receives a flawless and long-lasting finish.
Deck Painting: Revive and Protect Your Outdoor Living Space
A deck is a valuable addition to any property, providing a space for relaxation, entertainment, and enjoyment of the beautiful outdoors. However, over time, exposure to sunlight, rain, and foot traffic can cause your deck to lose its luster. Our deck painting services will revive your worn-out deck, transforming it into a vibrant and inviting space once again. With our attention to detail and thorough preparation, we will strip old coatings, repair damaged surfaces, and apply a durable and beautiful finish that will protect your deck for years to come.
Metalwork Painting: Preserving the Beauty and Integrity of Metal Surfaces
Metalwork, such as fences, gates, railings, and metal fixtures, can be greatly affected by rust, corrosion, and general wear and tear. Luckily, our metalwork painting services can revitalize these surfaces, providing a protective layer and preventing further damage. Our skilled painters will also ensure proper surface preparation, rust removal, and smooth coating application, resulting in a professional and polished finish that will extend the life of your metalwork.
Wood Staining/Oiling
Outdoor wood structures, such as fences, pergolas, and decks, require regular maintenance to prevent deterioration caused by sunlight, moisture, and pests. Thankfully, our outdoor wood staining services are specifically designed to protect and enhance the natural beauty of your wooden surfaces. With a wide range of color options available, we can help you achieve the desired look while providing long-lasting protection against weathering and aging.
Reach Out to Our Exterior Painters Today!
At Accurate Painters Group LLC, we're committed to delivering exceptional results and ensuring your complete satisfaction. So contact our exterior and interior painters today to schedule a consultation and experience the difference of our professional painting services firsthand.