Interior Painting in Chicago, IL
The interior spaces of your home are probably where you spend most of your time. And how and where you apply paint, as well as the colors you choose, can help create the perfect mood for every room in your home. That's why, at Accurate Painters, we specialize in taking the vision you have for your interior spaces and turning it a reality. We begin by preparing the surfaces to remove the slight imperfections that could comprise the final look of your rooms. This means we also perform minor repairs to make sure each element to be painted is optimal and uniform. Our professional painters also specialize in zero-VOC and low-odor paints, which means or complete, in-depth interior painting process has minimal impact on the air quality of your home. In addition, our team is known for accommodating the routines of busy families. From concept through to completion, our goal is to exceed your expectations.
Interior Painting Services
At Accurate Painters Group LLC, we take pride in our ability to transform the look and feel of your interior spaces. Whether you want to add a fresh coat of paint to your living room, bedroom, kitchen, or any other area, we have got you covered. Our team of experienced painters will help you choose the perfect color scheme, and we will work diligently to ensure a flawless finish and a professional outcome.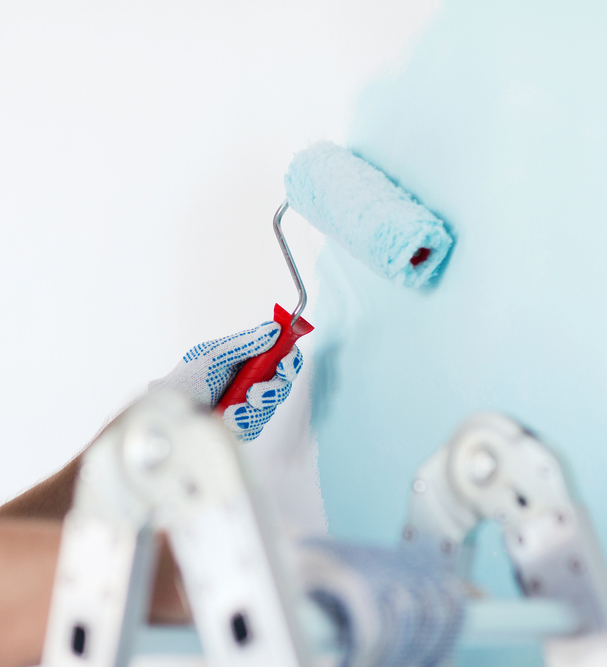 Cabinet Painting
If you are looking to update the look of your kitchen or bathroom cabinets, our cabinet painting services are just what you need. Rather than spending a fortune on replacing your cabinets, consider giving them a new lease on life with a fresh coat of paint. Our skilled painters will carefully prepare the surfaces, removing any existing finishes or stains, and apply a high-quality paint that will give your cabinets a modern, sleek look. We also pay attention to detail, ensuring a smooth finish that will make your cabinets shine.
Wood Staining
Our wood staining services are the perfect solution to bring out the natural beauty of your wood surfaces. Whether you prefer a light, medium, or dark stain, our experts will work closely with you to achieve the desired look. We also use premium quality stains that penetrate the wood, enhancing its natural grain and providing long-lasting protection.
Our Interior Painters' Approach
When you choose Accurate Painters Group LLC for your interior painting needs, you can expect nothing less than exceptional service. We understand that every home is unique, and therefore, we take the time to understand your specific requirements and preferences. From the very first consultation to the final result, we ensure open communication and complete transparency.
Our team of professional painters are also highly skilled and experienced, guaranteeing quality workmanship with attention to every detail. We use only the finest products and materials to deliver long-lasting results that will exceed your expectations. Your satisfaction is our top priority, and we always go the extra mile to ensure a smooth and stress-free experience.
So contact us today to schedule a consultation for your interior or exterior painting, cabinet painting, or wood staining project. Let Accurate Painters Group LLC bring new life to your home with our exceptional services. We look forward to working with you and creating a beautiful, vibrant interior that you can be proud of.